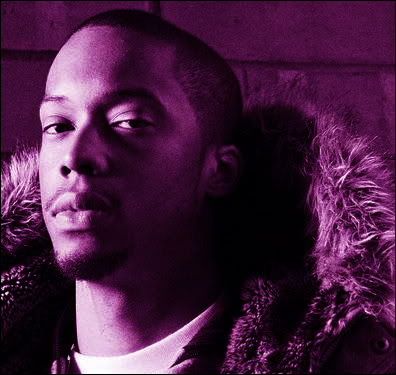 (photographer: unknown. tint:15.)
Prince samples have been notorious for their near-impossible clearance for hip hop producers.  Come to think of it, I can't even recall a song I've heard with Prince samples (hit me up if you have) [edit:
point noted
].  This is in part due to the uniqueness of Prince's sound and instrumentation, which isn't a typical source for traditional drum breaks like a JB's, Meters, Kashmere, or other funk and soul records.  As Milk aptly puts it, "Prince ain't the type of music you sample, it's just dope shit you listen to and learn from." 
Nevertheless, he stood up to the challenge proposed by an employee at Fat Beats Records and dared to do the impossible.  But let's get it clear before anyone's hit with a lawsuit, he released the eleven track collection for free.  In fact, he seems like he detached himself from the project so much, that the zip file I found had neither an album name, his name, nor any sort of self-identifying markers on it.  Other than, of course, his signature sound.  While it wasn't overwhelmingly good, unless you're a big Black Milk fan, it did have some nice headnod tracks on it, and it's worthy of just the kind of appreciation for the creative effort we can assume he wants.
Interview with Black Milk on Songs from the Color Purple
(Listen to hear some snippets of the songs in the background)