Last night, my mother and I were put in the middle of what could have been some serious crossfire. Oh--and we were put there by the police.
We were sitting at a red light by an intersection on Parsons Blvd outside of a barbershop, and I was running off at the mouth about a guy inside who looked kinda like Black Thought. When the light turned green, this white van that was waiting on the left at the head of the lane perpendicular to ours suddenly runs his red light and swings across the intersection driving towards us, so that the noses of our cars were facing one another.
In the same five seconds that this happens, two guys (cops?) jump out of both doors and are aiming guns at whoever was in the car behind us. To me, of course, I see this gray pistol and think it's pointing at me and freeze before it occurs to me that I should probably duck. Long story short, hearts raced and we sped home.
Anyhoo, random NYC PICS + relevant jawns! whoooot!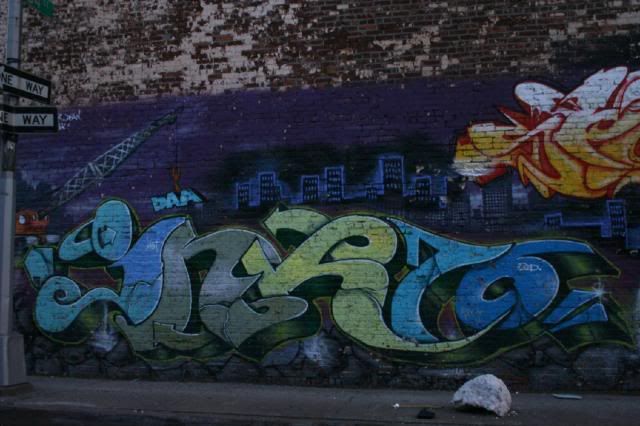 The view from my neurologist's office next door to the empire state building.
besos,